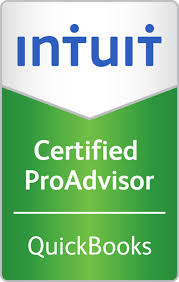 QuickBooks Pro Advisors and Instructors
Most of the small business world has adapted some degree of computerized in-house accounting program. At Innovative Tax, we have implemented and use QuickBooks products for our in-house and external client ledgers. As QuickBooks Pro Advisors and Instructors, we are skilled in many facets of the software from decision-making to implementation, maintenance and continued support for every business size. Our services can include, but are not limited to:
System set up and implementation – on site and remote
General transaction input Bookkeeping (monthly, quarterly or annual)
Payroll processing
General Ledger and Financial Statements
Tax Planning
If you are already on Quickbooks, let us help fine-tune your practices to save you time, and increase the return on your investment. If your accounting is "computerized", but not what you hoped for, let us help you easily migrate to a current system that actually works for you and your business. If you are reading this third option… then, you already know you have to call someone. Your business — and your time — are too valuable to waste any longer. It is a simple and smart decision to hand the more complicated and time consuming functions over to an efficient and economical specialist. Call us for a friendly assessment of how we can go forward together.
One of the most important efforts that a business overlooks is the continued education and understanding of the software. We have the expertise to not only train you and your staff on-site or at your facility, but to also advise of compatibility issues and pitfalls.
With over 20 years of experience of the QuickBooks product, we have seen and experienced every issue that a user might encounter and have developed solutions to deal with challenges. We offer on-site training and can set you up with a custom tailored course to get you up to speed and knowledgeable in QuickBooks.